716 West 4th Avenue, Anchorage 2014
This is a six story 68,000 square foot addition/renovation to the existing State of Alaska Legislature Information Office located in downtown Anchorage. The project included demolition of all existing interior finishes, exterior concrete walls, mechanical, plumbing, electrical, sprinklers, and a single elevator -- all replaced with new modern energy efficient systems.
We were asked to participate as design build team member from the concept phase, throughout the design-development, cost-development stages and construction phase. The team consisted of Pfeffer Development, KPB ARCHITECTS, EBSC Engineering, Reid Middleton, Inc., design build mechanical with General Mechanical, Inc. and RSA Engineering, design build electrical with Redi Electric, Inc. and EIC Engineers, Inc.
We started demolition of the existing building next to the LIO in December 2013 and worked through-out the winter towards the completion date set for December 2014. The complex project included removal of all interior partitions, finishes, mechanical, fire protection sprinkler and electrical systems. Criterion demolished an existing building in order to add approximately 24,000 sq.ft. to the structure. A six story fabricated steel addition was constructed to house the new restroom/elevator core. Criterion also removed the exterior concrete lateral support walls and replaced them with structural upgrade brace frame systems and high performance glass and metal wall panel systems. We replaced the building roof and installed high speed elevators.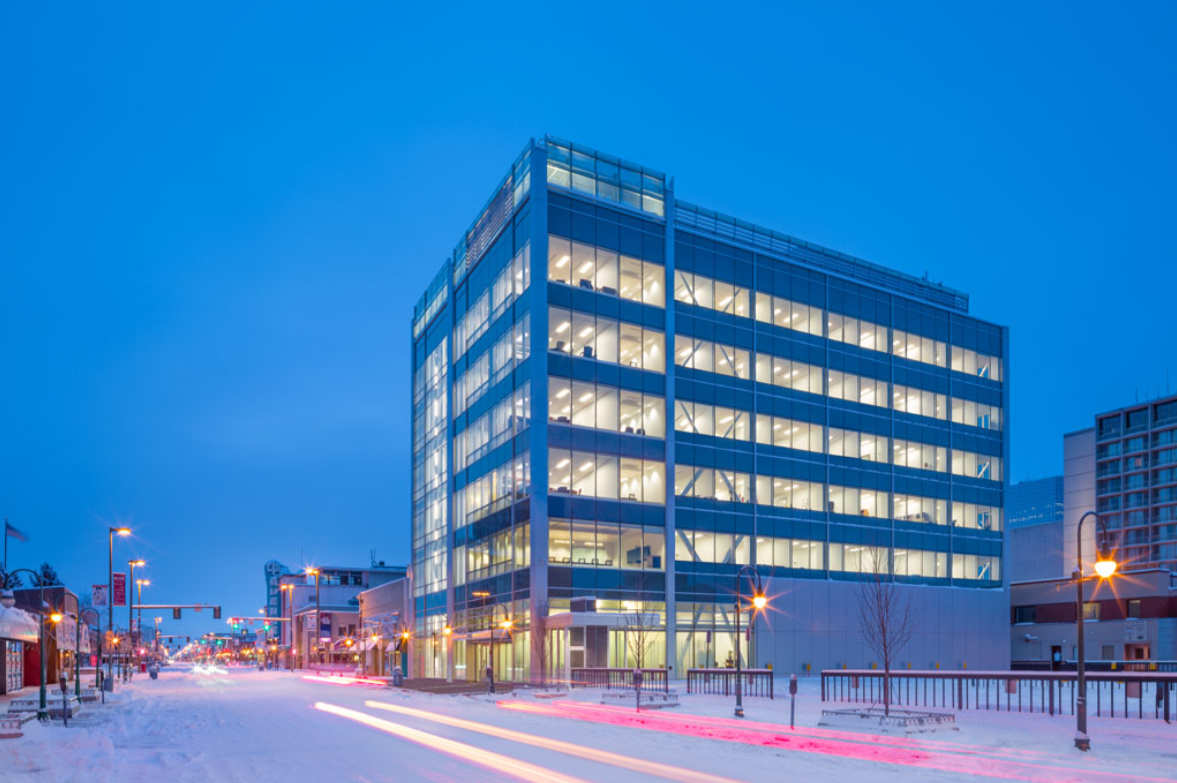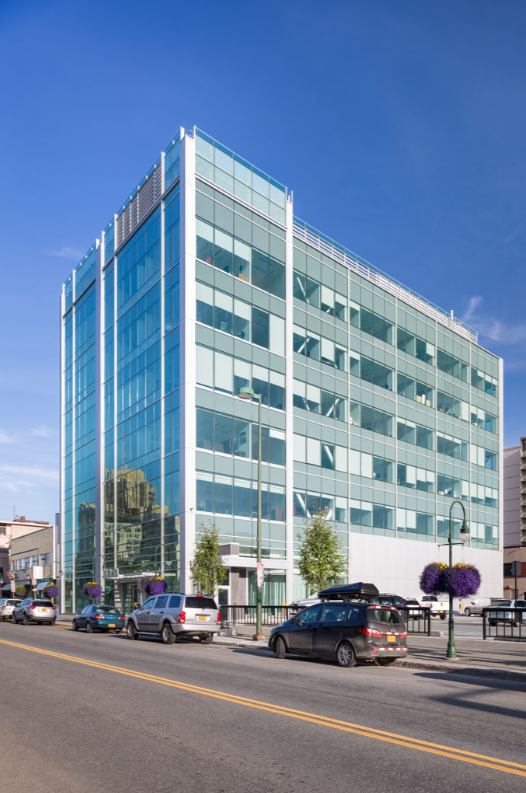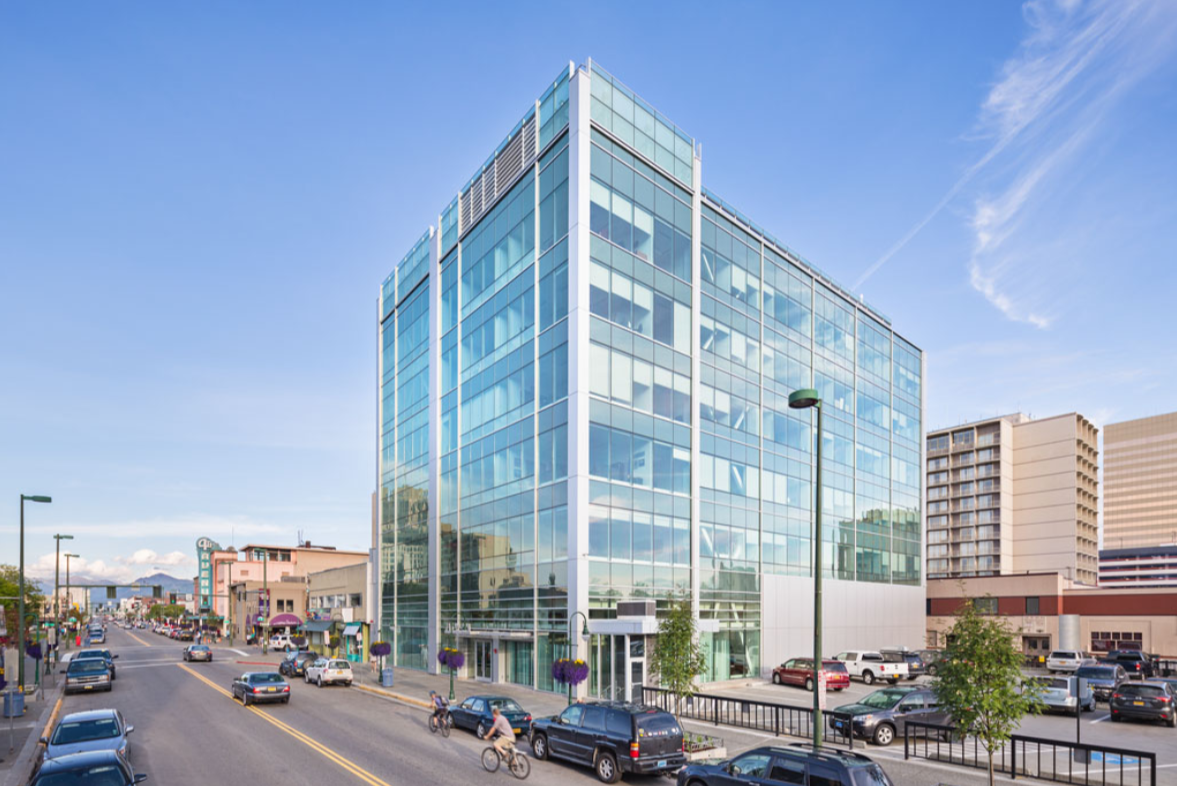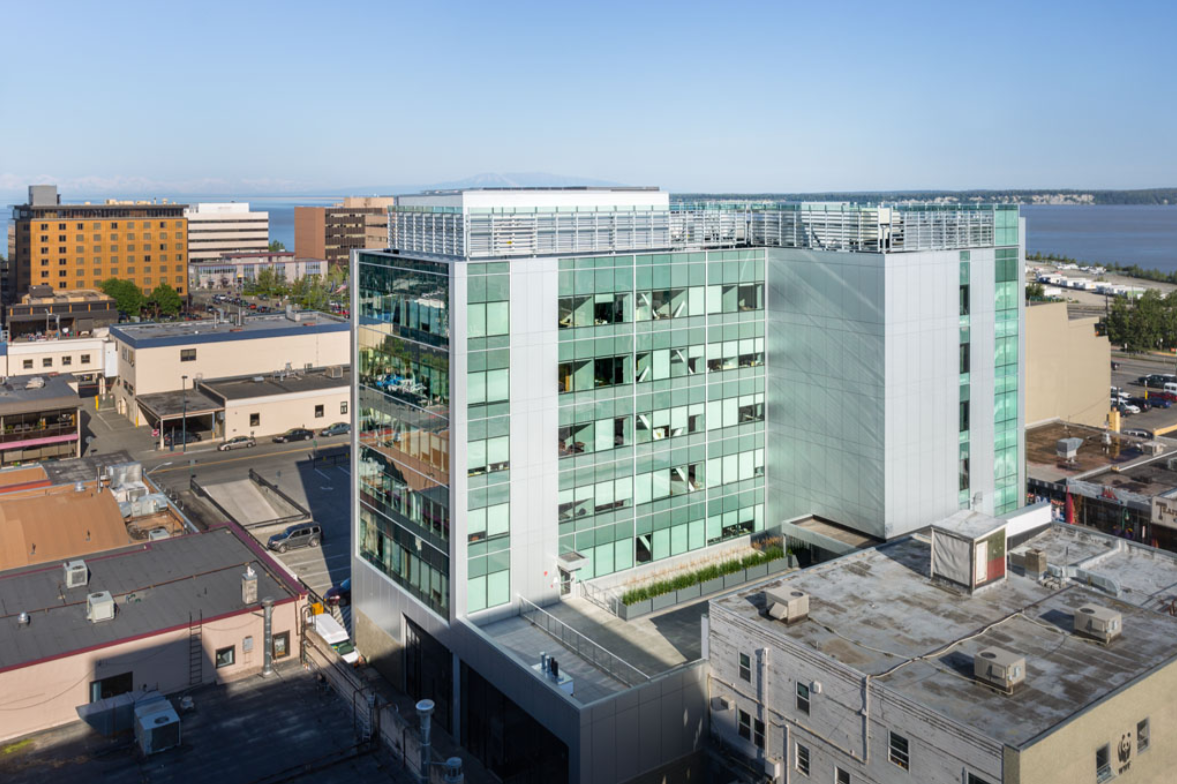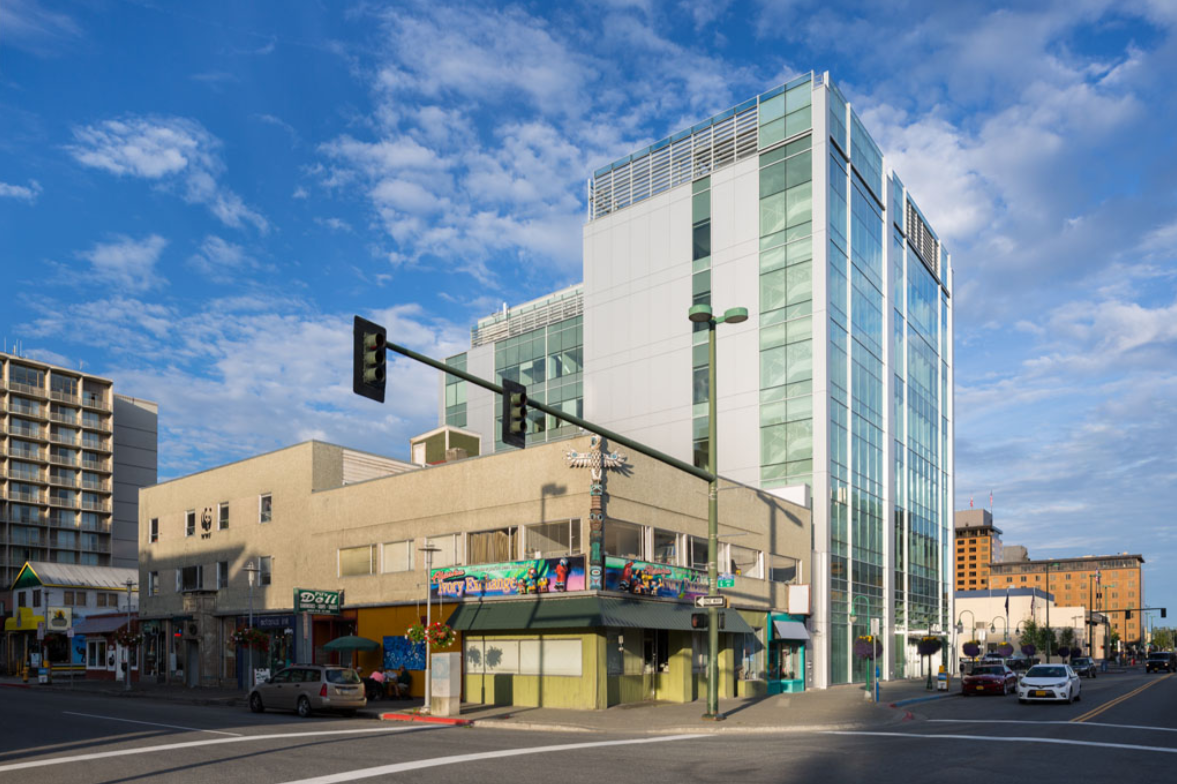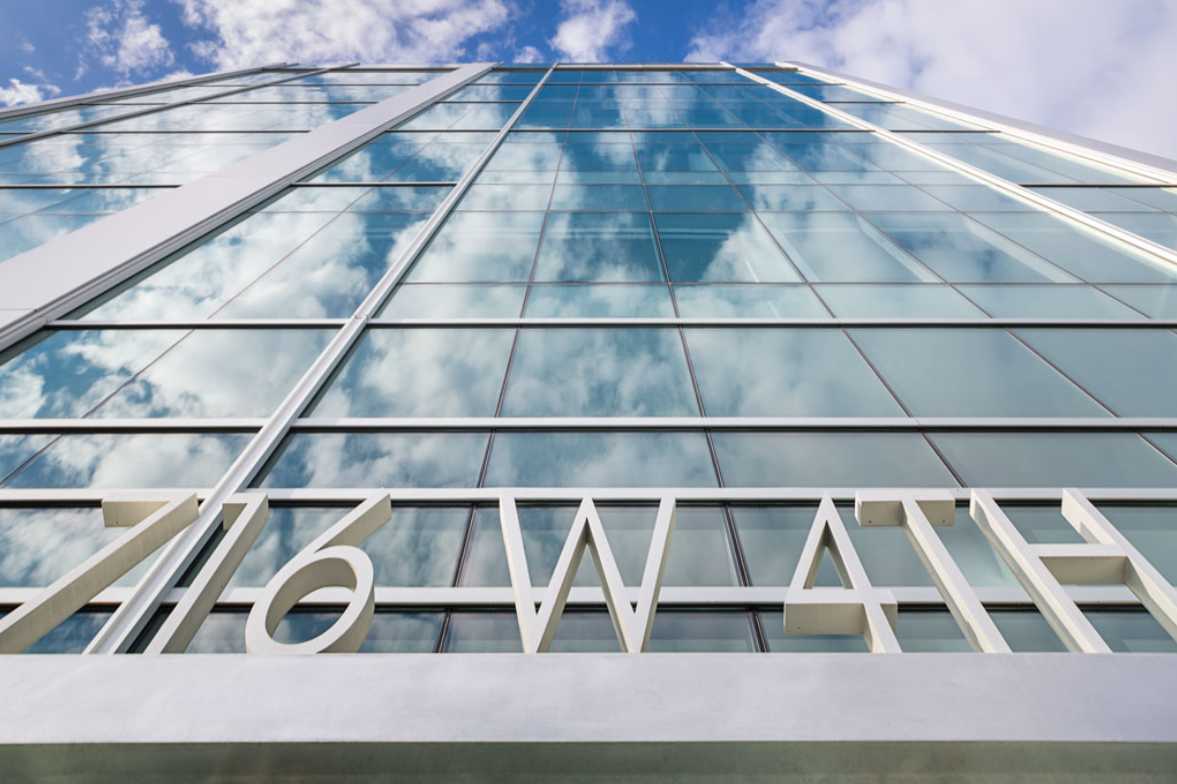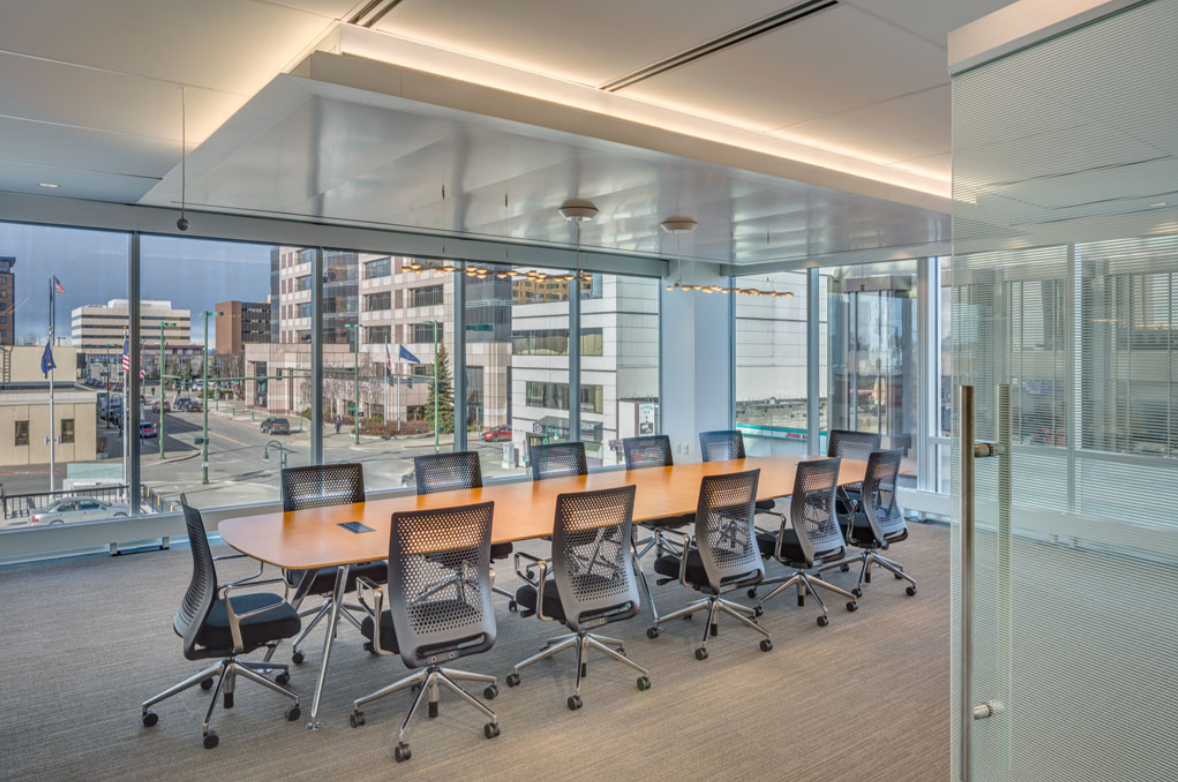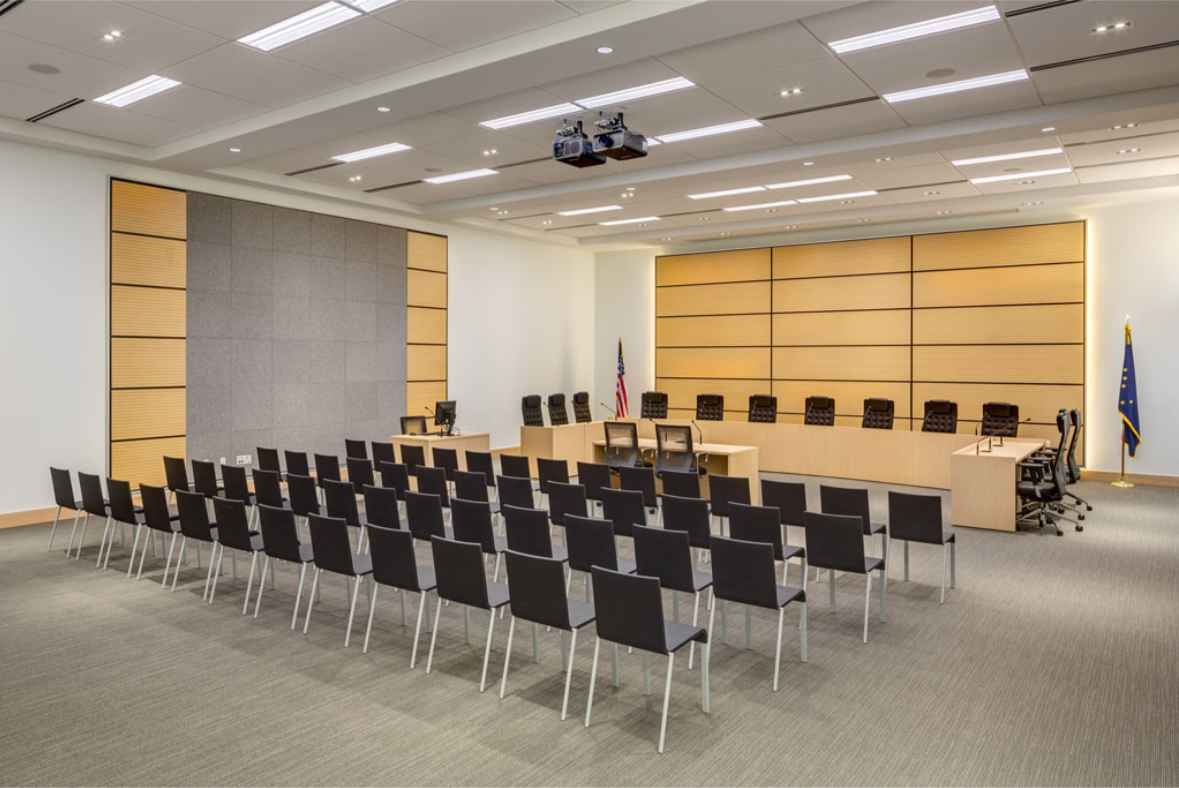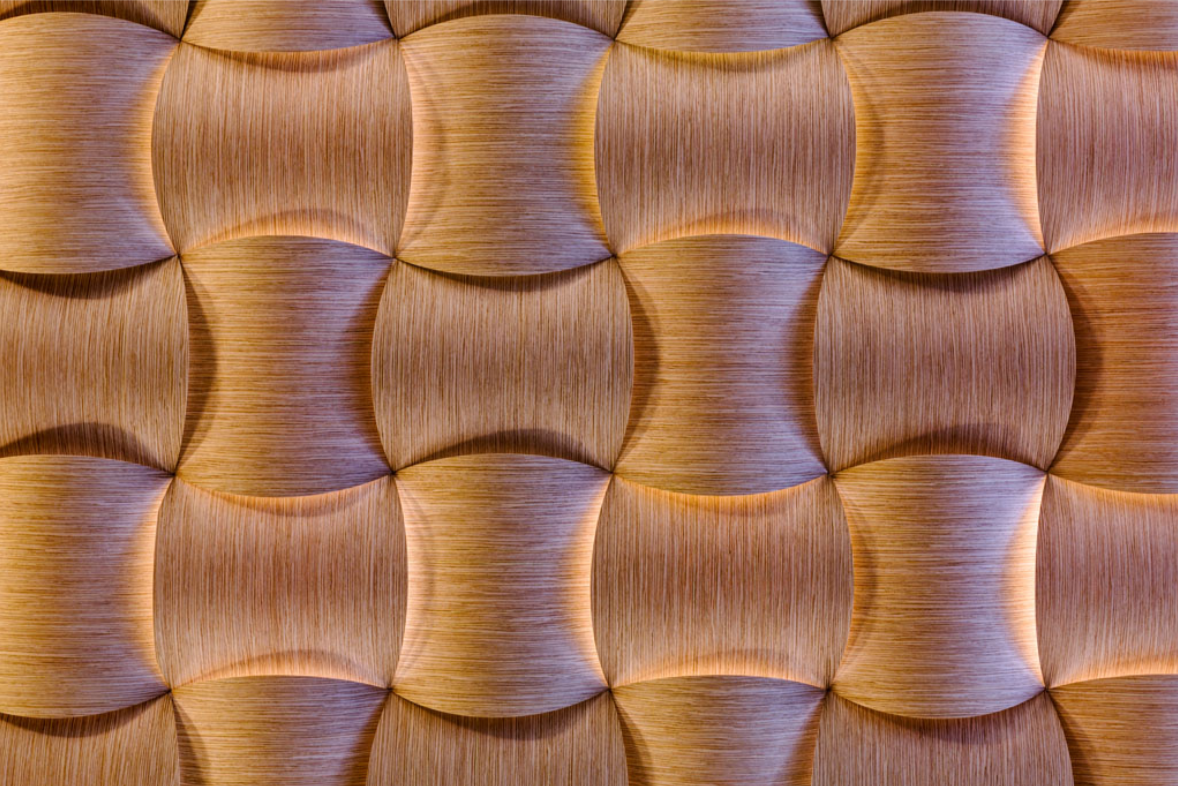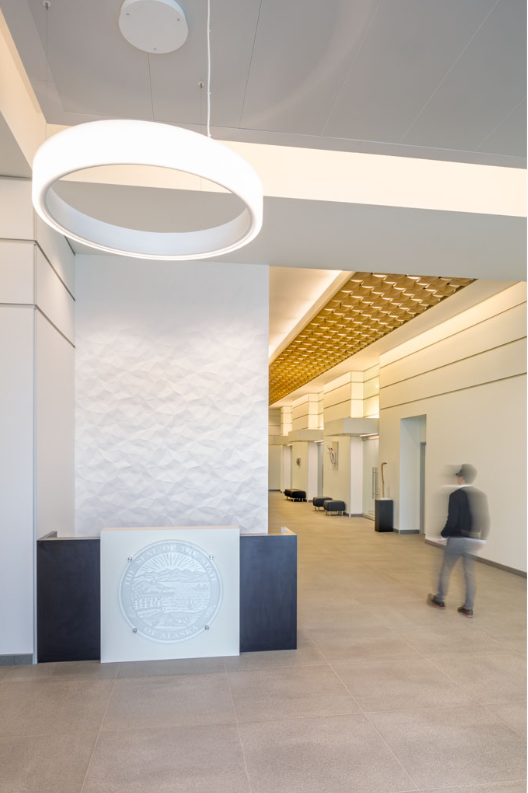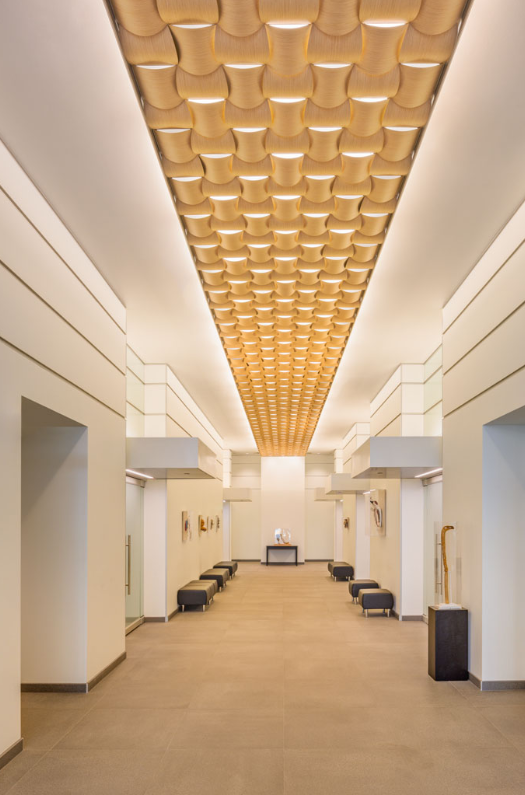 Below is a time-lapse video of the Project Team moving the crane back to the jobsite after the 2014 Iditarod weekend.
To support the construction of the LIO building, we operated a Manitowoc 14000 (220-ton capable) crawler crane. The crane was configured with 213' of main boom and a 50' jib. It took a crew of 10 along with 12 truckloads to move the crane offsite. The use of a Grove RT890 (90-ton capable crane) was also used to accelerate the demobilization.
Other major team mates include: GMC Contracting , Alaska Demolition, Alaska Abatement, Denali Drilling, AS&G concrete, Dimond Fabricators, Inline Steel Fabricators, Andy Milner Company, K-C Corp, Rain Proof Roofing, Bradshaw and Associates, Statewide Door & Glass, Reptile, Far North Acoustics, Commercial Contractors, Door Systems of Alaska, Otis Elevator and Chinook Fire Protection.