Glacier Park Apartment Renovation, Ketchikan 2017
This renovation of 24 units included a comprehensive remodel of the interior and exterior. The interior enhancements included: new bath and kitchen appliances and cabinets; new flooring and paint; and new interior doors, hardware, windows and blinds. The site and exterior enhancements includes new entryways, new driveway, sidewalks, new trash enclosure, renovated tenant storage rooms, new covered playground, and improved landscaping and drainage.
Work began September, 2016 and was completed by July, 2017. Glacier Park Apartments is a 24 unit complex that offers one and two bedroom units that cater to families.
The development team consisted of Cordes Development 2, LLC, BDS Architects and North Star Management, Inc.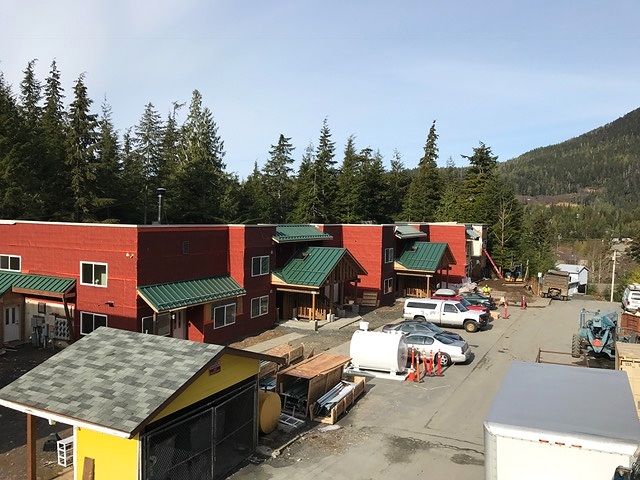 Other major team mates included: Pool Engineering, Aurora Flooring, Miles Plumbing and Heating, LLC, Rain Proof Roofing, and Channel Electric.